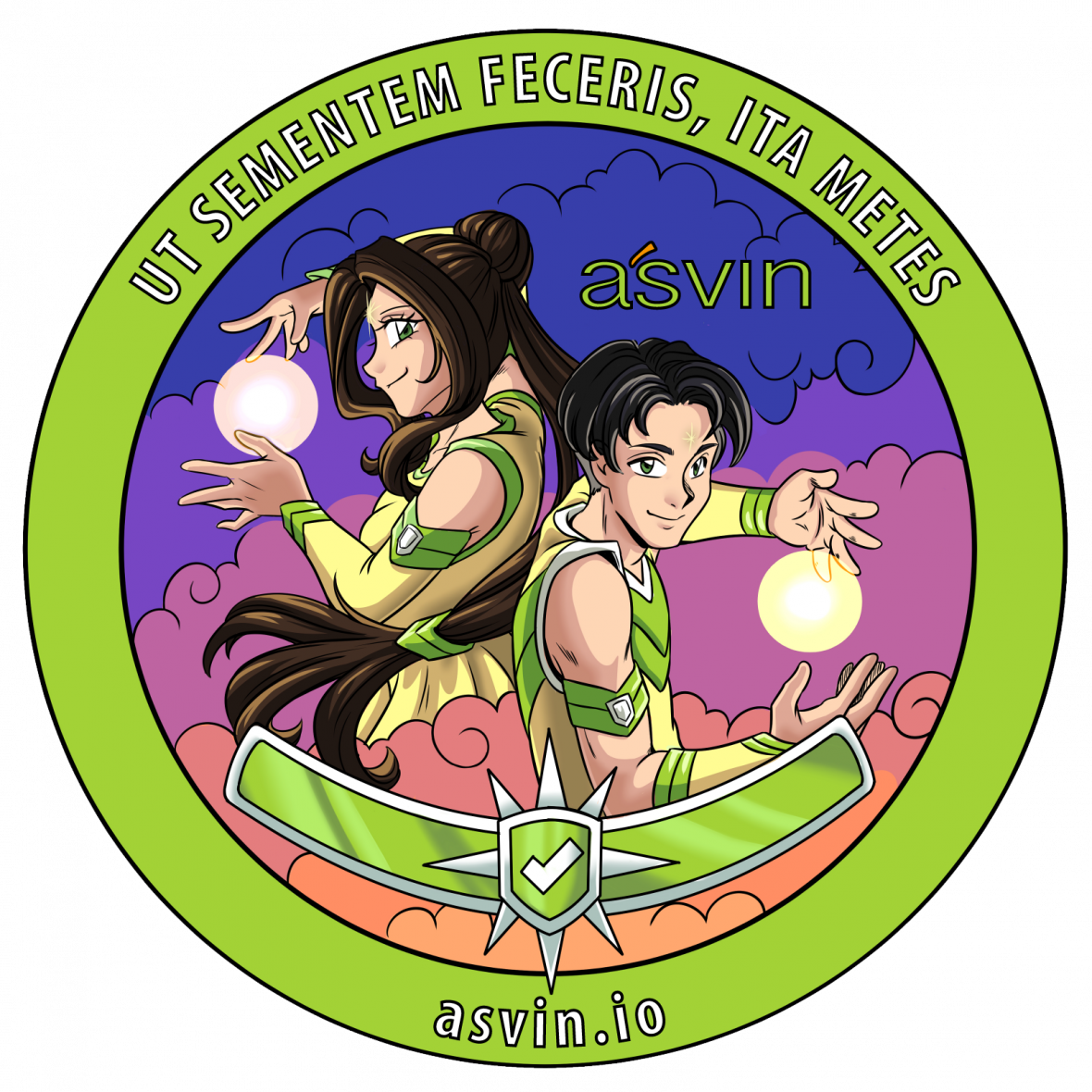 Our Mission
"As'vin" (sankskrit) is the name of the divine twins, the healer of gods in Hindu mythology. The spirit of these twins is embedded into the core mission of asvin.io:
Healing the Internet of Things from security flaws and vulnerabilities by providing an easy and blockchain secured update distribution service.

Like twins, asvin.io provides a mirrored secure update solution between parties of Internet of Things applications: for the embedded device controller (edge devices) and for server side device applications in the cloud. Today unpatched vulnerabilities on IoT devices are door opener for diseases as DDoS attacks, Ransomware, Hacking and Data theft. Updating unsecure IoT systems is analogy applying medicine to sick patients. There is a growing need for continuously healing infected or unsecure devices in the Internet of Things.

That's why we call our solution asvin.io.

Our Patch is visualizing this mission. The asvin twins are ready to engage. Thanks to our favorite Manga Artist Leyla Wagner for bringing the asvin twins to life!